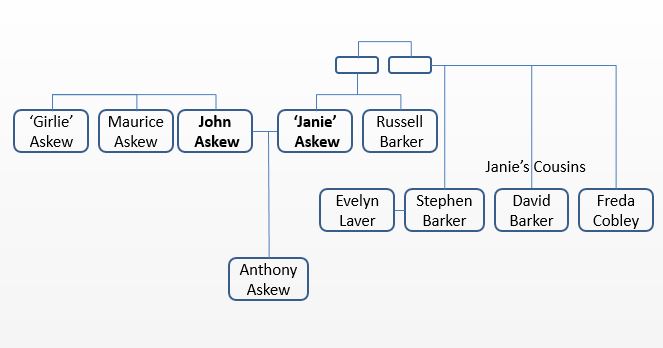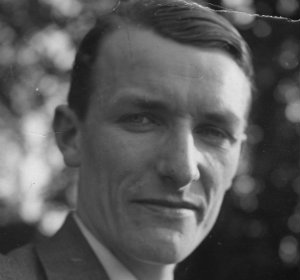 John was born on 19th May 1914. His father was a Baptist minister. His mother suffered poor health, possibly Multiple Sclerosis, and was an invalid for most of John's life. John was the eldest of three. He had a younger brother, Maurice, and a sister Madeleine, always known as "Girlie". Originally from Burton-on-Trent  the family moved to Abbey Road in London having spent some time in India at a Baptist Mission Church.
"Janie" Askew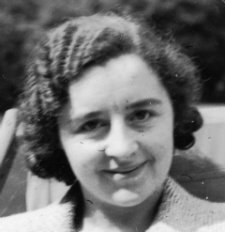 Janie was born 13th August 1913 and christened Winifred. Called "Winnie" or "Win" by her family, she loathed the name, and John always called her Janie.  Her father worked as a Railway Station Master. When she left school she did the official "Pitman's" secretarial course and worked in an office. She had a younger brother Russell and two cousins Stephen and David, to whom they were very close.
John and Janie's first son, Anthony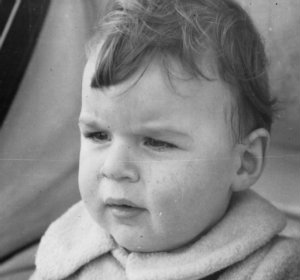 Born in October 1939, Anthony was only a baby when John enlisted and saw very little of him during the war. He was five years old when John returned, yet, thanks to Janie, he recognised him instantly!
Anthony's most vivid memory of the war was seeing a barrage balloon tethered a few feet off the ground. He has never forgotten the sheer size of it.
A second son, Paul, was born after the war, in 1947. Both followed their father into Optics.
Janie's younger brother.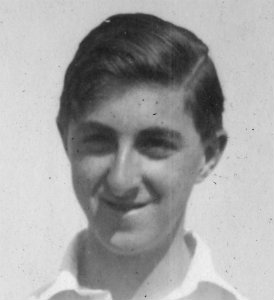 Russell was ten years younger than Janie and she was always protective towards him. When war broke out he was sent to live with her in Minehead and officially became her evacuee. Before he joined up he was in the Home Guard and spent long hours "fire watching" at Elgin Towers on North Hill in Minehead.  Invaluable to Janie as friend, confidante and "man of the house", they were virtually inseparable.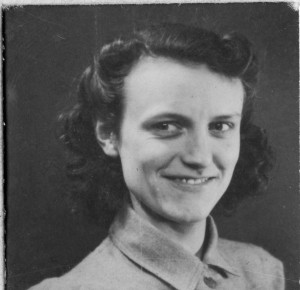 John's younger sister, nicknamed "Girlie". The youngest of the family the nickname came from her insistence she wasn't a "baby" but a "girlie". She was born in India and returned to England when she was three years old. John adored her and she often went to stay with them in Minehead. Coincidentally the man she married, Raymond Cressswell, was also an Optician.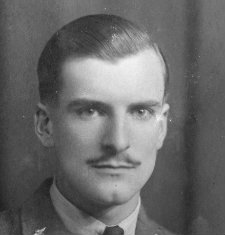 John's younger brother. He was born in 1917 in India and, like John, was sent to school in England, staying with "guardians" during the school holidays. After the war he became a sound engineer and his name can be seen on the credits of many well-known films, including the early James Bonds. Later in life he moved to Minehead and worked in John Askew Opticians as an Optical Technician.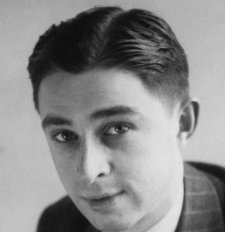 Janie's cousin. Stephen was born in 1912. He and his younger brother David were almost like brothers to Janie. Their mothers were identical twins who married brothers. Always in and out of each others houses they went to the same school and holidayed together. John soon recognised that a relationship with Janie would always include Stephen, David and Russell. On their retirements both Stephen and Russell chose to move down to Minehead and it is only David who is buried in Scotland.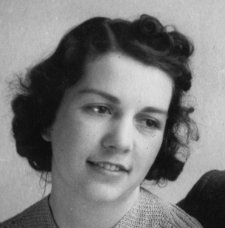 Evelyn, born in 1915, was one of the crowd of young people who frequented the Tennis Club. With her striking good looks and her vivacious strong-willed personality, she quickly came to the attention of Stephen Barker and they fell into a foursome with John and Janie. Evelyn and Stephen married in 1939, eighteen months after John and Janie's wedding, and the four of them remained friends all their lives. Stephen and Evelyn retired to Minehead and their graves now lie just a few rows apart from John and Janie's in the graveyard on the hillside in Minehead.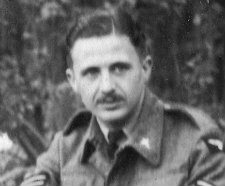 Janie's cousin. The younger of the two brothers, David was also a gentler, easier-going man than Stephen. Although he had no girlfriend at the time, he was never considered a "gooseberry" and was included in all their outings. Often paired up with Girlie, nothing ever came of it and he didn't marry until much later in life.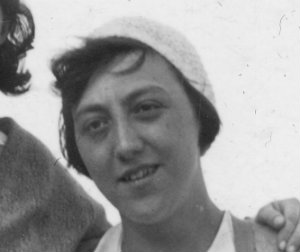 Janie's cousin. Freda was an only child. Much the same age as Janie they were close friends and her family joined Janie's in the holiday cottage in Cornwall every summer. A doomed love affair with a boy her parents did not approve of left Freda to become the proverbial old maid and she never left home, looking after her parents until they died.
Not to be reproduced without permission