Letters and Diary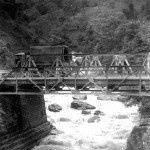 Thursday 18th January 1945
I left at 10.00 am. Nathalie kissed me goodbye. Arrived Franklins 12 noon, had lunch and started again at one. Got to Jorhat at 4.30 pm for petrol. Arrived at Dianapur around about 8.30 pm and got a good meal with Beecroft. Got on the road again at 10.30 pm feeling quite fresh.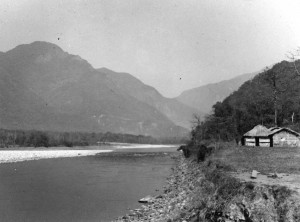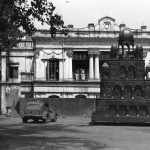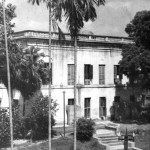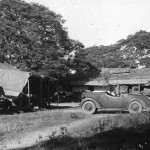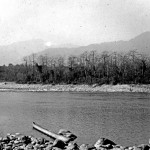 War news at this time was full of incident:
On January 1st the Germans began a surprise offensive (Operation Nordwind) in northern Alsace.
Also on this date elements of ten different Jagdgeschwadern (fighter wings) of the Luftwaffe launched Unternehmen Bodenplatte against western Allied air bases in Belgium and Holland as its last major air offensive of the war in the West. The 1st also saw American troops kill dozens of German POWs at Chenogne
On January 2nd, forty-six American B-29 bombers based near Calcutta, India, attacked a railroad bridge near Bangkok, Thailand and other targets in the area.   The Japanese increasingly began to use kamikaze tactics against the US naval forces nearby.
On the 3rd the the Allies took the offensive east of the Bulge but they fail to close the pincers (which might have surrounded large numbers of Germans) with Patton's tanks.
On the 4th January US navy carried out air attacks on Formosa (Taiwan) and on the 5th tThe German offensive Nordwind crossed the border into Alsace.
Also on this date the Japanese retreated across the Irrawaddy River in Burma with General Slim's troops in pursuit and on the 6th American B-29's bombed Tokyo again.
On the 7th the Germans, as part of the plan to retake Strasbourg, broke out of the "Colmar Pocket", a bridgehead on the Rhine, and headed east.
On the 8th January the battle of Strasbourg was underway, with Americans in defence of their recent acquisition.
The 9th saw the Americans land on Luzon and there were more kamikaze attacks on the American navy.
On the 11th the first convoy moved on the Ledo (or "Stilwell") road in northern Burma, linking India and China.
On the 13th the East Prussian Offensive, a major Red Army offensive in East Prussia, began. The 1st Byelorussian Front launched its winter offensive towards Pillkallen, East Prussia, meeting heavy resistance from the German 3rd Panzer Army and on the 14th British forces cleared the Roer Triangle during Operation Blackcock, an area noted for its industrial dams.
14th January 1945
My darling wife Janie,
Well darling here I am at the home of the Franklyns. I arrived midday yesterday and will stay till tomorrow morning.
I was to have gone to a dance last night but I felt lousy-you know such god living after months of army fare hasn't altogether agreed with my insides. I felt a bit of a "heel" not going, but I feel ok now so I feel my discretion was wise.
What happens today I don't know but I'm ready for anything. I'm writing this letter first thing in the miring-the others are still in bed, though I can now hear some signs of rising.
I don't lnow what is going on in the local village-I've heard nothing but jungle drums since I arrived-I expect there is a wedding-the things seem to go on for days.
The rest of the programme for this holiday is that I go on to the James's for Mary's birthday party to help with arrangements and games then on Tuesday morning I'm off back to Dehing. I shall start back to camp on the morning of the 18th and drive on till I get there. Trouble is I shan't have any moon for the night party of the journey but that won't really matter. Mist is my worst enemy.
Though I'm having such a god time I'm looking forward to going back to see what has happened-things happen so quickly these days. The other thing is that my Xmas parcel may have arrived and there is sure to be some mail from you. Tom Moffatt dis send on one airmail letter from you and the telegram but I told him to save them all after the first week.
15/1/45
I went to tennis yesterday and put up quite a decent show but the funniest thing was the remarks of several of my old friends. You see I was dressed in white tennis shorts and white shorts and that led them to exclaim "Hey, you've got jaundice!" and sure enough against ordinary folk I do look yellow. It's the mecrapine (suppressive treatment for malaria we have to take constantly). Of course up the way we are all the same colour so no one notices it. So I warn you sweetheart you'll probably fund me looking dreadfully yellow by the time I get back to you, but apart from being yellow I'm very fit.
Well, sweetheart I'm at the James's now and we are getting ready for Mary's party so I must be off. Being with these kids makes me think a ,ot about Anthony-bitter sweet but good training s far as you are concerned. Roll on that happy day when we have to prepare for Anthony's parties.
All my love is yours my sweetheart. Take great care of yourselves.
May God bless you both and bring me safely home to you.
Your own,
Johnnie xxxcx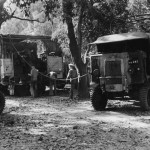 Saturday 13th January 1945
Started out at ten to the Franklin's. Called in to the James's around twelve thirty. Diana got back around five thirty. Had arranged a dance but I felt so lousy that I didn't go. I have been living well but not too wisely.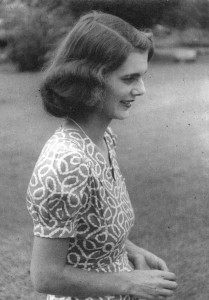 Diana Franklin, daughter of one of the local tea plantation owners.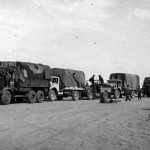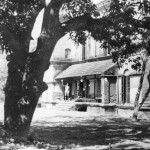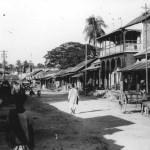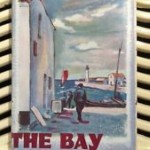 Monday 8th January 1945
Wrote to Pickford re Mr.Palmer's impending move. Also wrote to Janie telling her not to worry. The rest of the day was lazy. Read L.A.G. Strong's 'The Bay". 
Note: The Bay tells the story of Luke Mangan, who begins to have an adulterous affair with a woman who soon dies.Crippled by guilt for the part he played in her demise, Mangan decides to atone by marrying humbly, with the help of a Parish priest. Written in his inimitable style, Strong deals with elemental passions in a thoughtful, and sensitive way.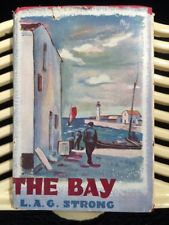 Not to be reproduced without permission